We love a good basic button down.
But sometimes you want something a little different.
But still classic.
And still easy.
And we have a few new arrivals that fit all those requirements!
Vanessa Bruno bringing
a little pop of happy color...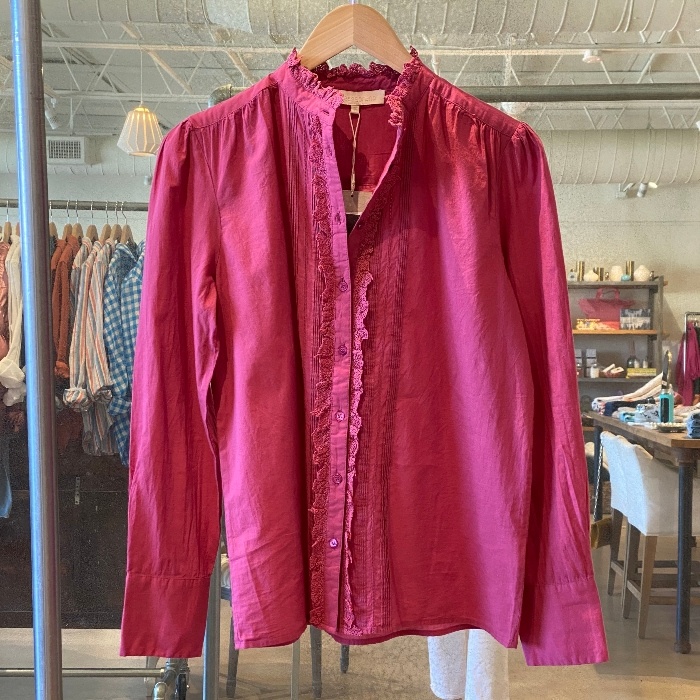 The original fav. from Ann Mashburn,
the Anaya popover but in a lightweight 
chambray linen blend.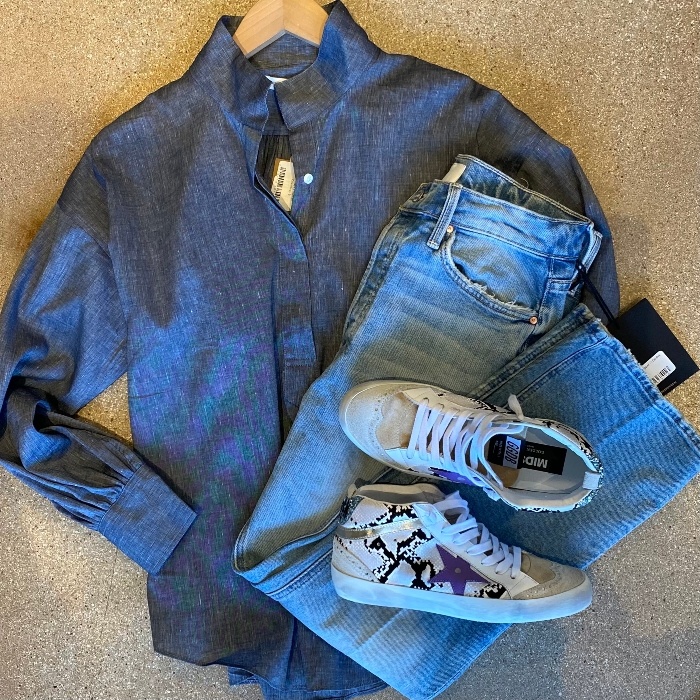 or same style in the
the cutest little grey and white 
liberty print...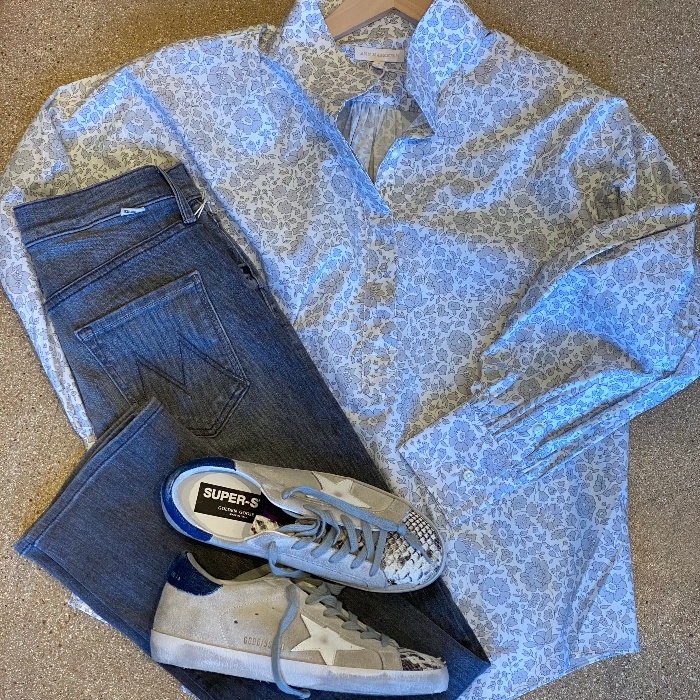 For a little French flavor,
Vanessa Bruno brings a great
lightweight button down with a little ruffle detail...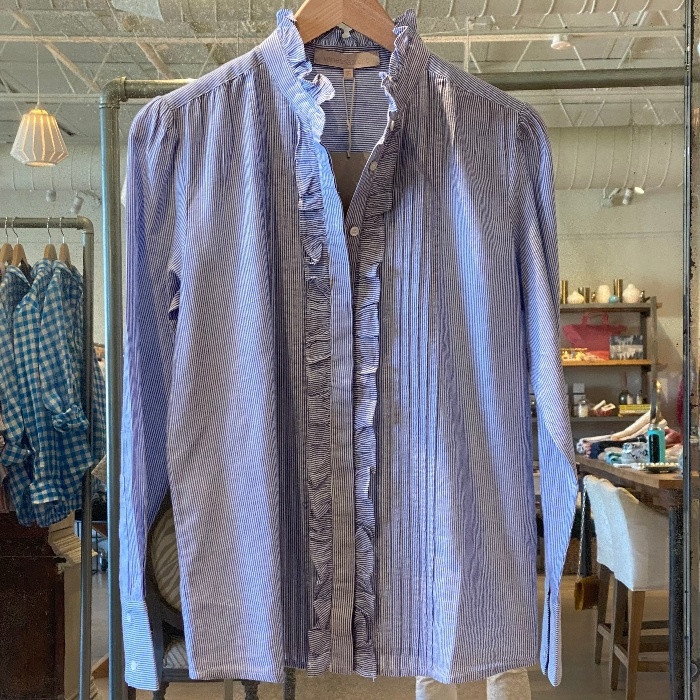 Short sleeves with ruffles...
Ann Mashburn is spot on with all of her 
button down details!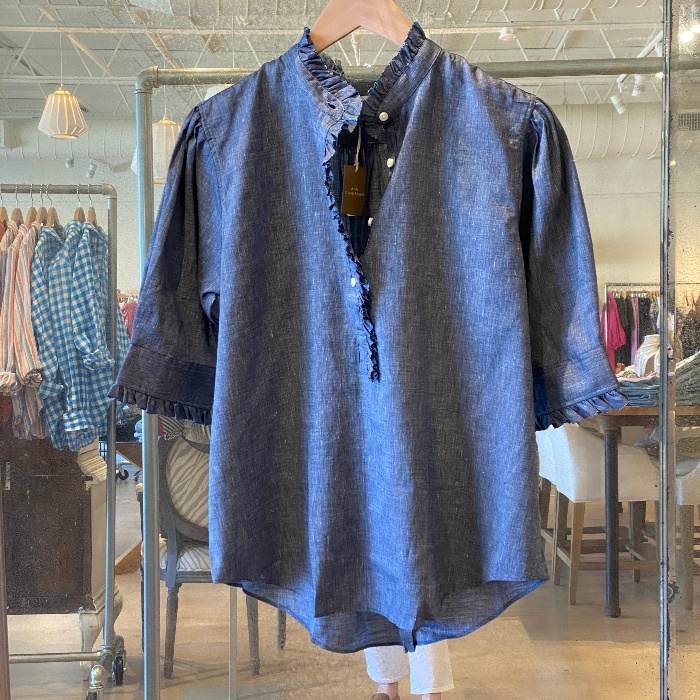 Black and white from
Nili Lotan is always classic.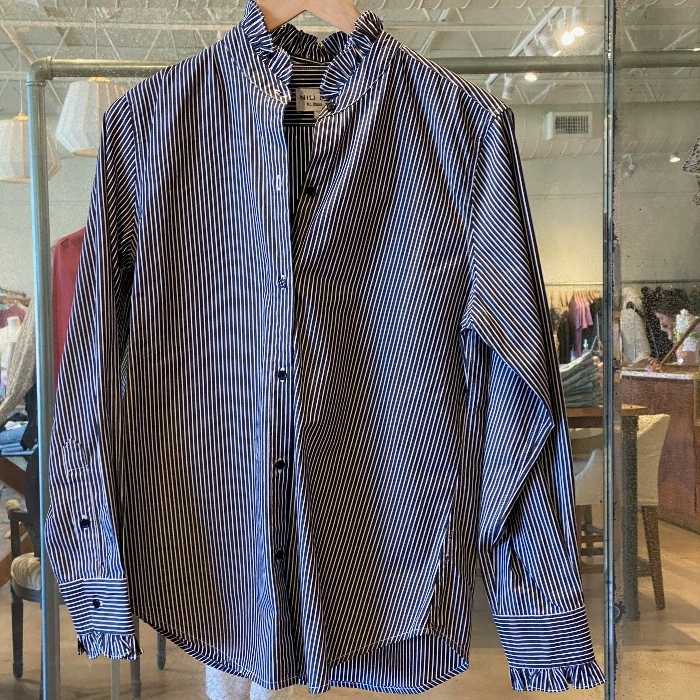 And all of these are great transition pieces, 
as we go from winter to spring!
OPEN:
Tuesday - Friday
10 a.m. - 3 p.m.
Added bonus...
this week 15% of your purchase will
be donated to
Operation Progress Fort Worth.