The store is full of color,
a full rainbow of color...
and we are loving it!
A classic red sundress by Saloni...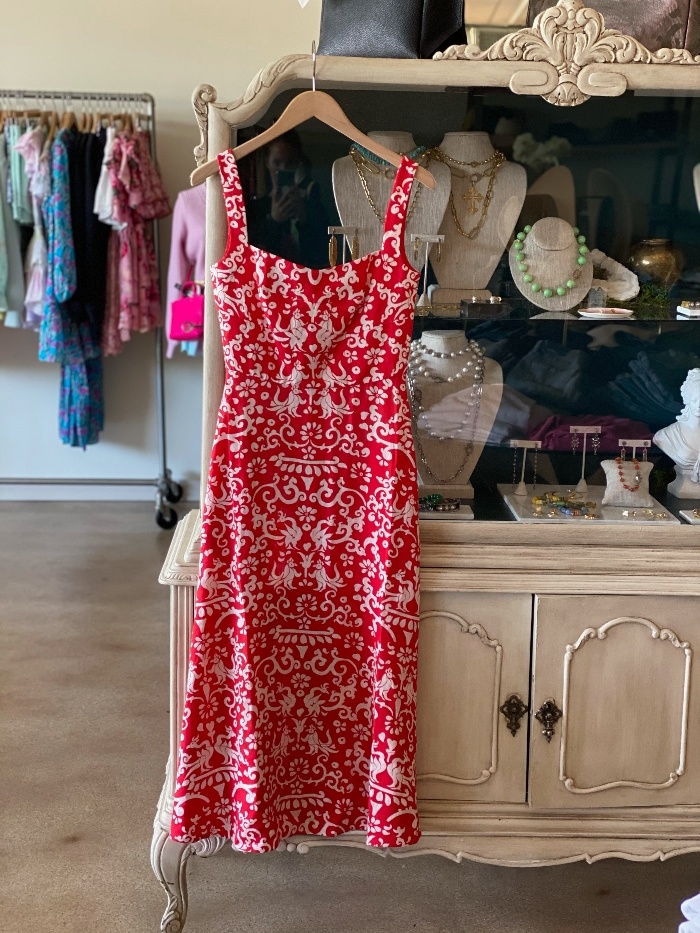 Bright and happy neon orange
in a tote or in a book...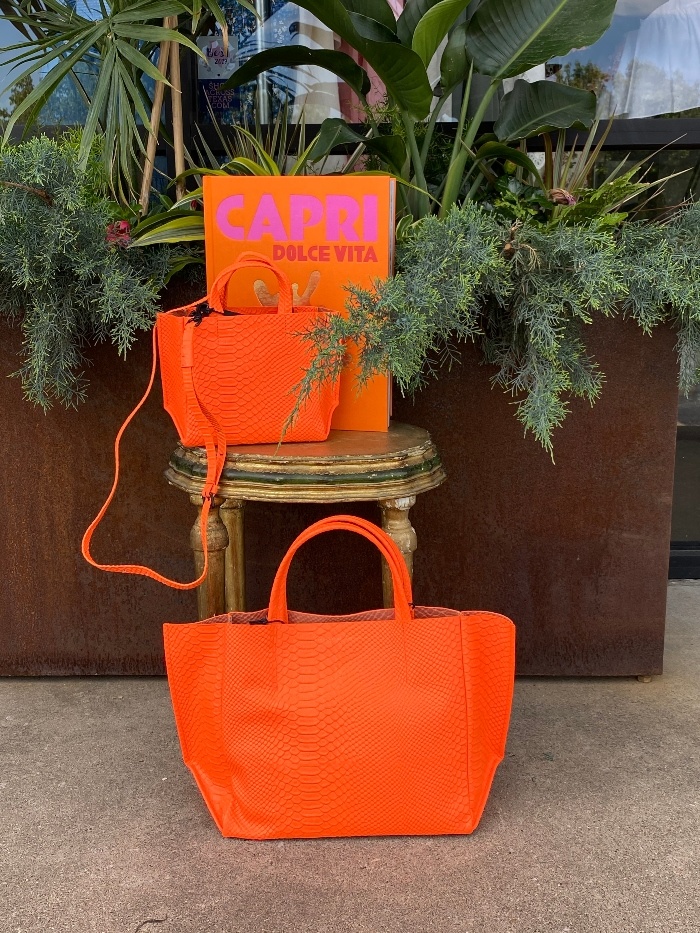 Bright and sunny
Citizens cotton top, 
neon yellow Ampersand as Apostrophe tote
and the perfect pop of neon yellow in your Golden Gooses.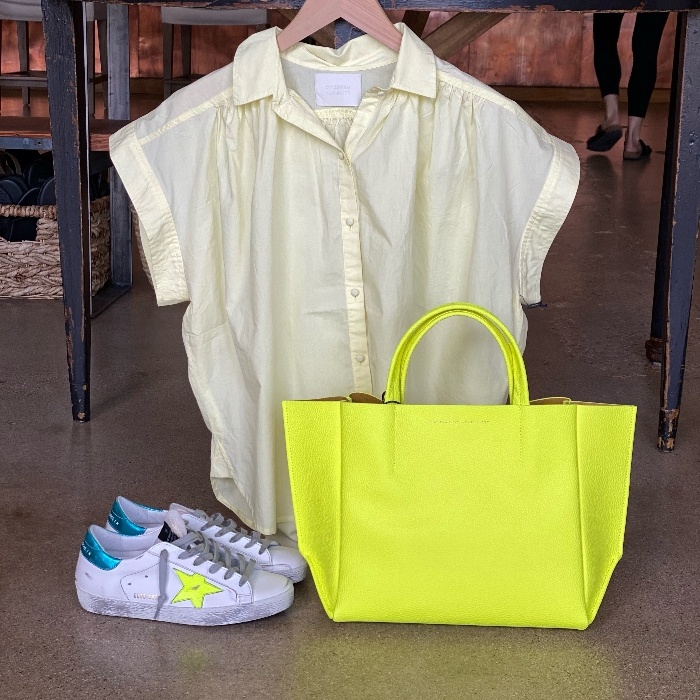 A pretty little stack of emerald green
from Jo Latham is always fun!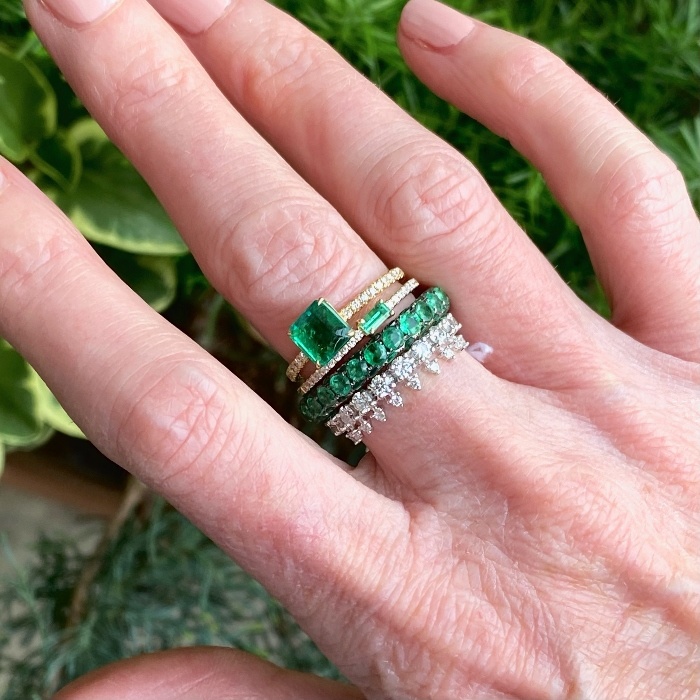 And pretty pretty blues 
from the girls at 
The Woods Fine Jewelry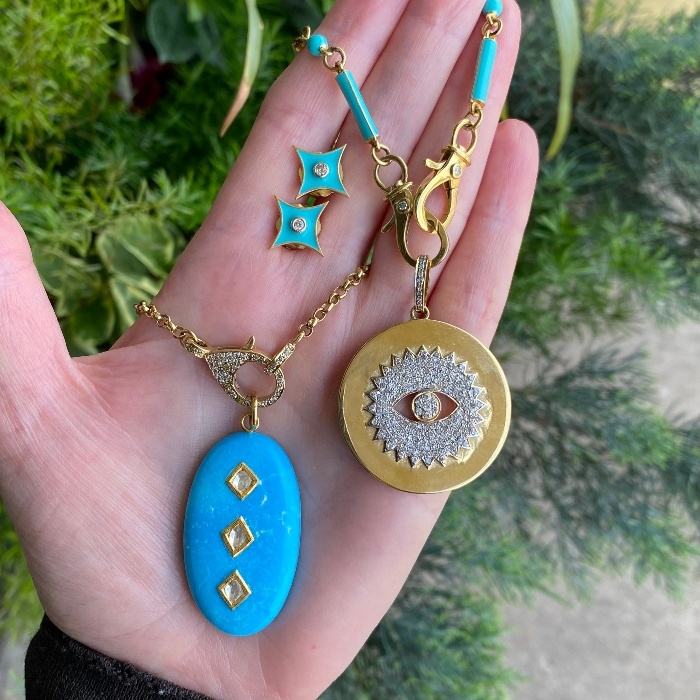 Lovely in lilac...
in this cotton Rhode dress