Special hours this week!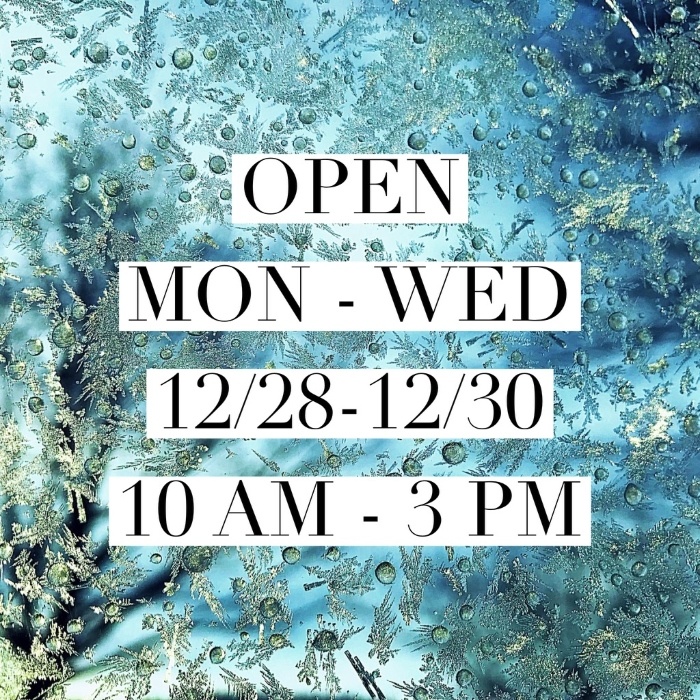 After that we will be closed 
for inventory and mega sale prep.
But as a little head start to the 
Mega Sale...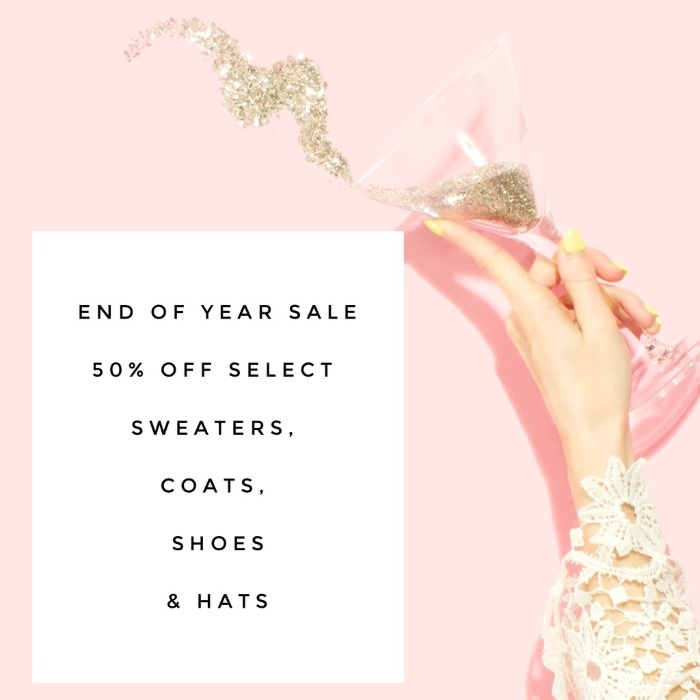 You can shop the end of year deals
in store and on-line!
Use code:
BUYBYE2020
We hope that all of you had a wonderful, 
peaceful Christmas!
Stay tuned for more details 
and dates for the Mega Sale.