New Ulla Johnson
in store and on-line!
There is so much to love about this delivery...
Pieces you can wear right now...
Like this lightweight little leopard print top..
which we think looks especially cute 
with these earrings from 
The Woods Fine Jewelry.
Same cute print,
in an easy little dress is the 
perfect little transitional piece!
To add a little color,
how about a little pop of green,
with this pendant
from The Woods Fine Jewelry...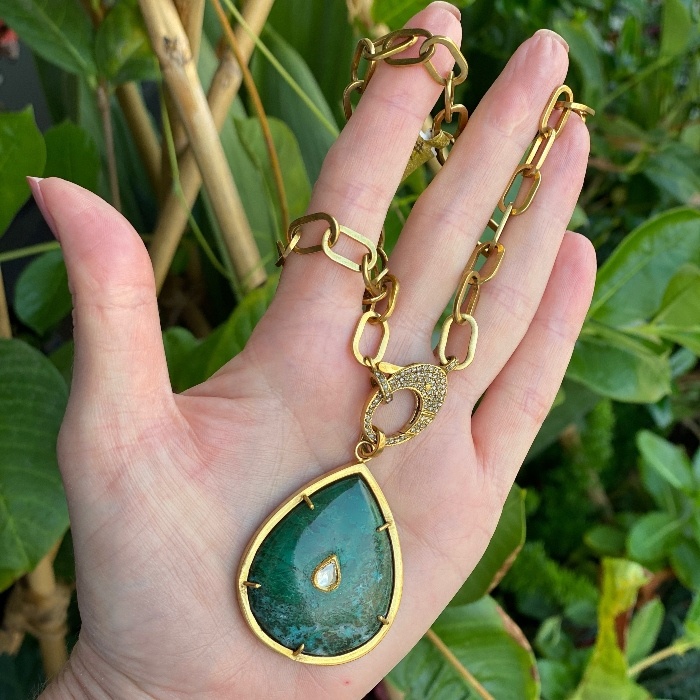 And speaking of a pop of green,
this bright green beauty,
is the perfect injection of fall color...
Equally as cute and happy,
these heart rings by
Sig Ward Jewelry
would be so great with this top!
And for a little later in the season,
but equally as cute...
Which would look lovely
paired with either of these amazing skeleton earrings 
from Kavant & Sharat.
In baby or medium...
And when the first cold front blows in...
We will all be fighting over this whole look!
Also crazy about,
this flattering tie sweater -
 perfect with jeans
or paired with a little black pant
for a dressier look!
It's hard to pick favorites,
when everything is this good!
Shop all of the new Ulla Johnson here...
Please note:
NEW HOURS:
OPEN:
Tuesday THRU Friday
10 a.m. - 3 p.m.
+
2 Saturdays
Sept. 12 & Sept. 26
10 a.m. - 3 p.m.