So excited to introduce you to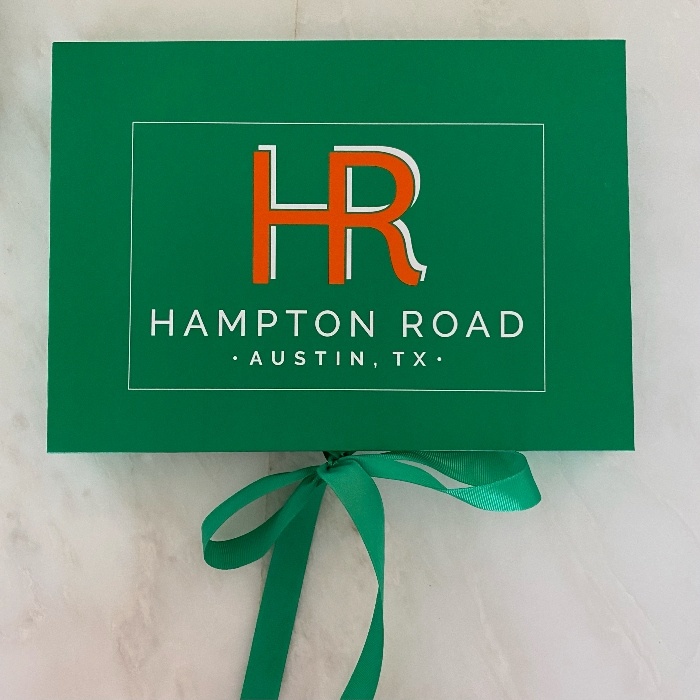 IT ALL BEGAN ON HAMPTON ROAD
At the intersection of Hampton Road and Harris Avenue, in Austin, Texas, founder, Lisa E. Davis, grew up just north of the University of Texas between large, genteel estates with pristine, manicured lawns and funky bungalows with vegetable gardens overflowing in the front yard.  Lisa loved the classic lines of the estates, but also loved the creative vibe of the bungalows.  Meanwhile, Bruce grew up in north Austin and San Antonio, where he helped his dad design and build custom homes.  Lisa eventually became a lawyer. Bruce, a builder.  When these two met at a Texas Longhorn Football game, there was no keeping them apart.  In addition to two kids and three dogs, they share a love of textiles, high design, and making things. Together, they have built Hampton Road Designs, which is a tribute to Lisa's home on Hampton Road and is the embodiment of her unique sense of style.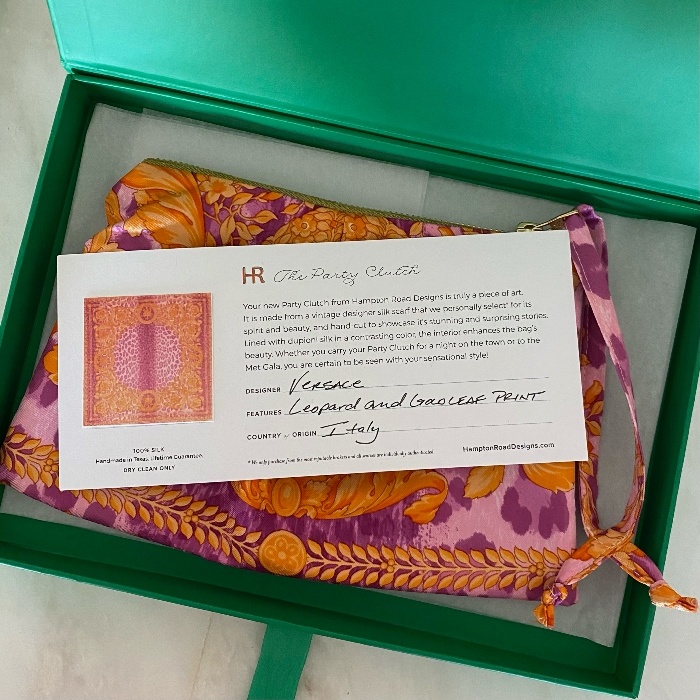 Hampton Road is all about repurposing beautiful vintage scarves
(Hermes, Louis Vuitton, Gucci, Pucci, Givenchy)
into darling Party Clutches and Eye Masks!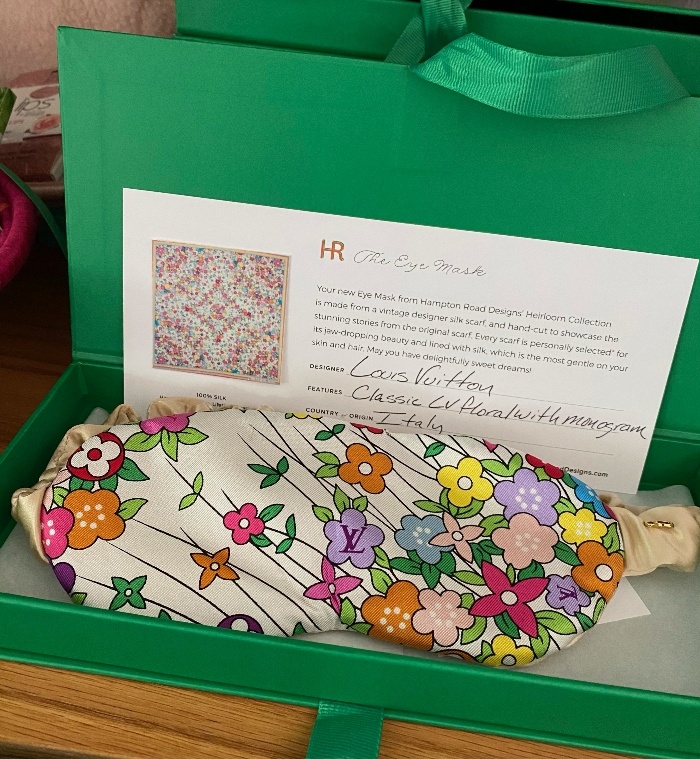 They have literally thought of everything, 
the designs are darling,
and the packaging is amazing.
Each pieces, comes ready to be gifted 
(to yourself