Thoughts for the fine jewelry lover....
For the girl who likes to layer and stack,
Erica Kleiman gold filled bead bracelets with pave diamond charms.
($190-660)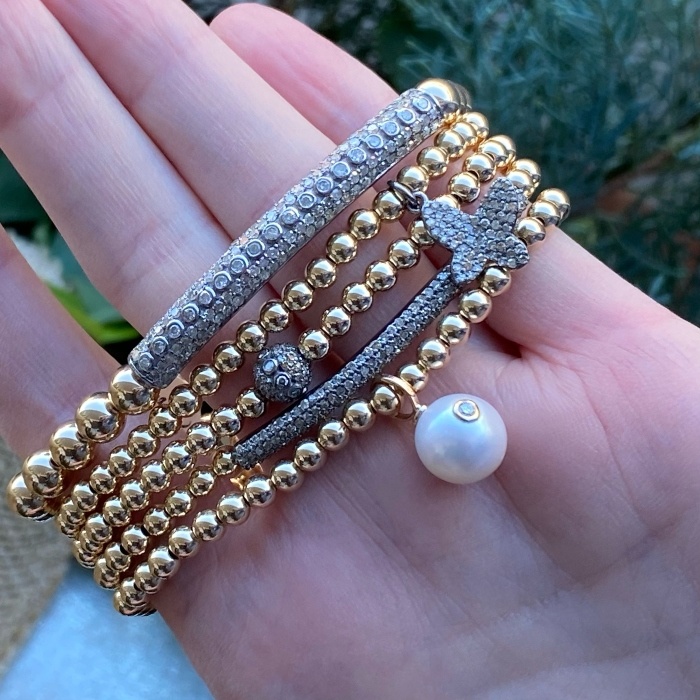 For the girl who loves a pop of color,
Gigi Clozeau is the perfect gift. 
Made in the South of France, Gigi's necklaces are some 
of our favorite gifts to give!
necklaces $350-375
diamond charms $345-650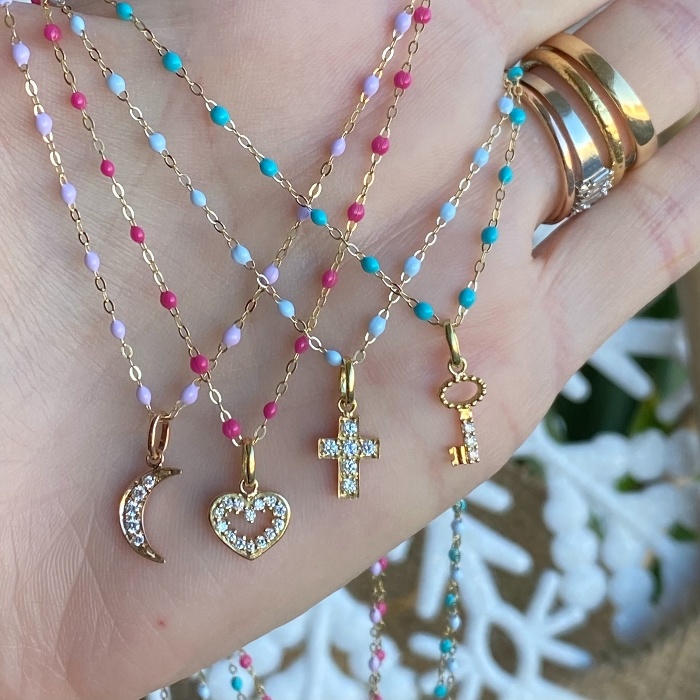 For the sentimental girl,
a Loquet filled with charms that tell her life story.
And you don't have to fill the locket from the start,
as this gift provides you with a great opportunity to add on for
all the special events (anniversary, birthday) that lie ahead!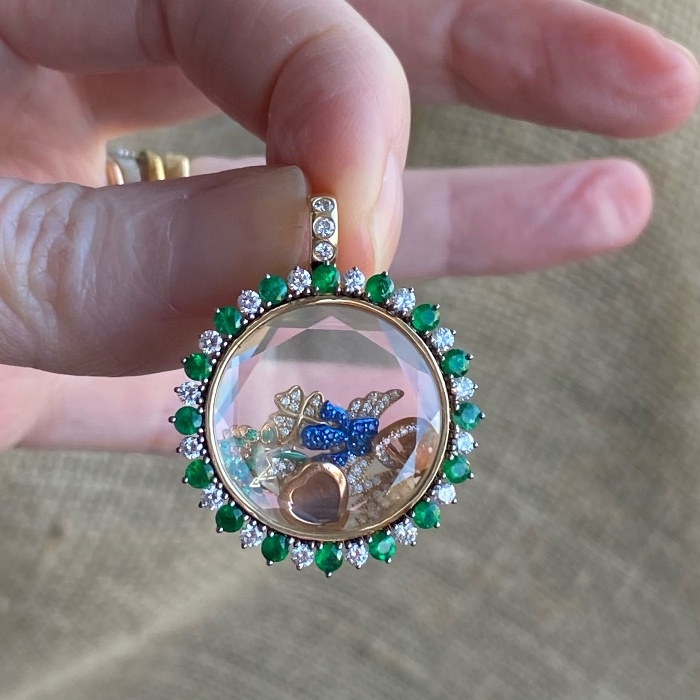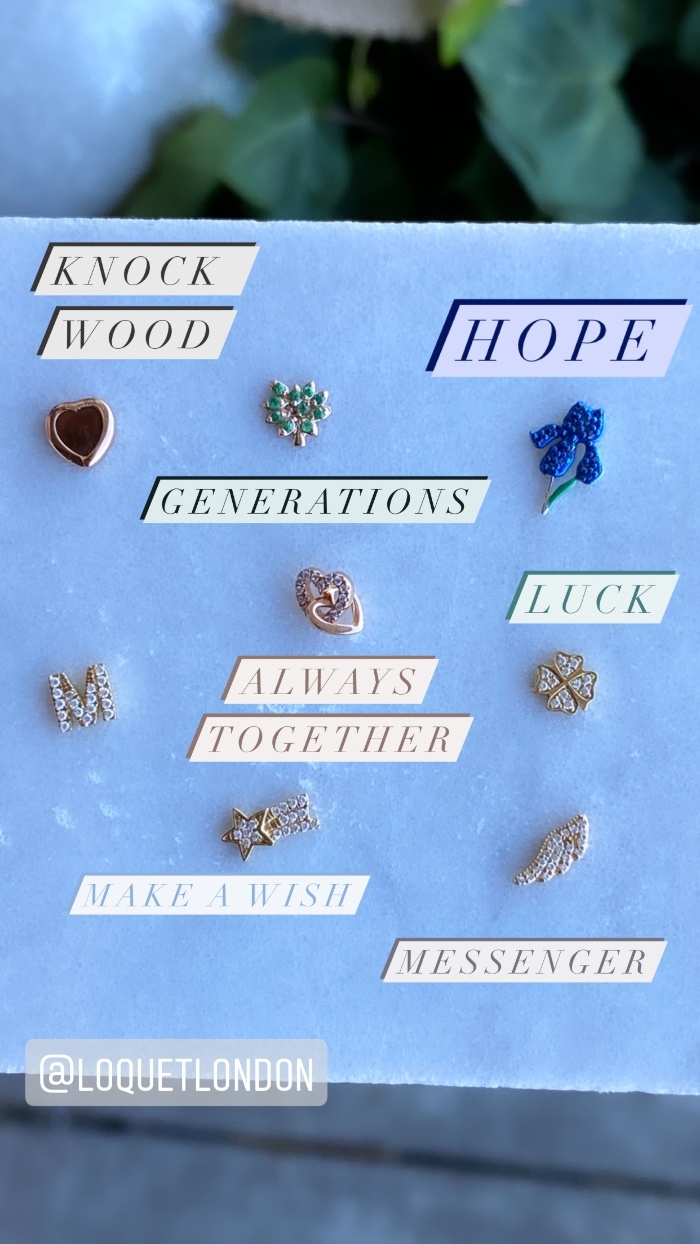 lockets $2000-8200
($2000 lockets in stock but not in photograph)
charms range $40-350
(not all in stock charm options are in photograph)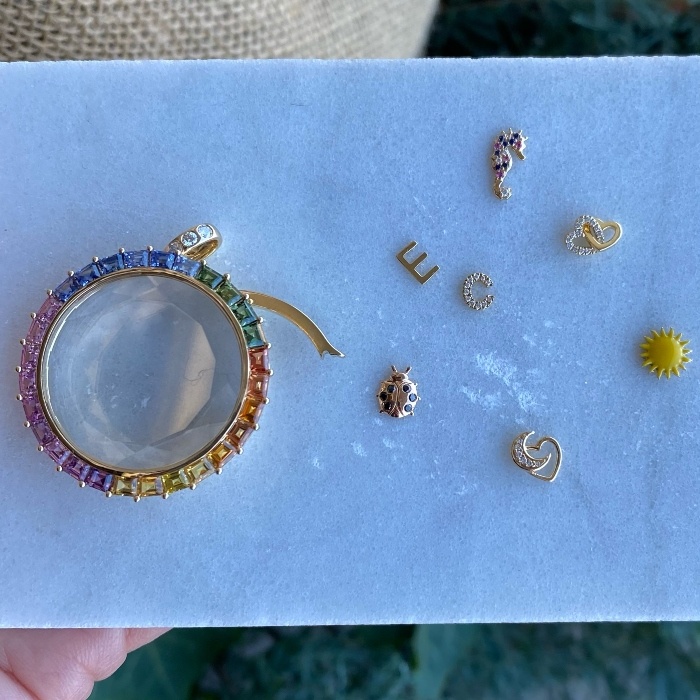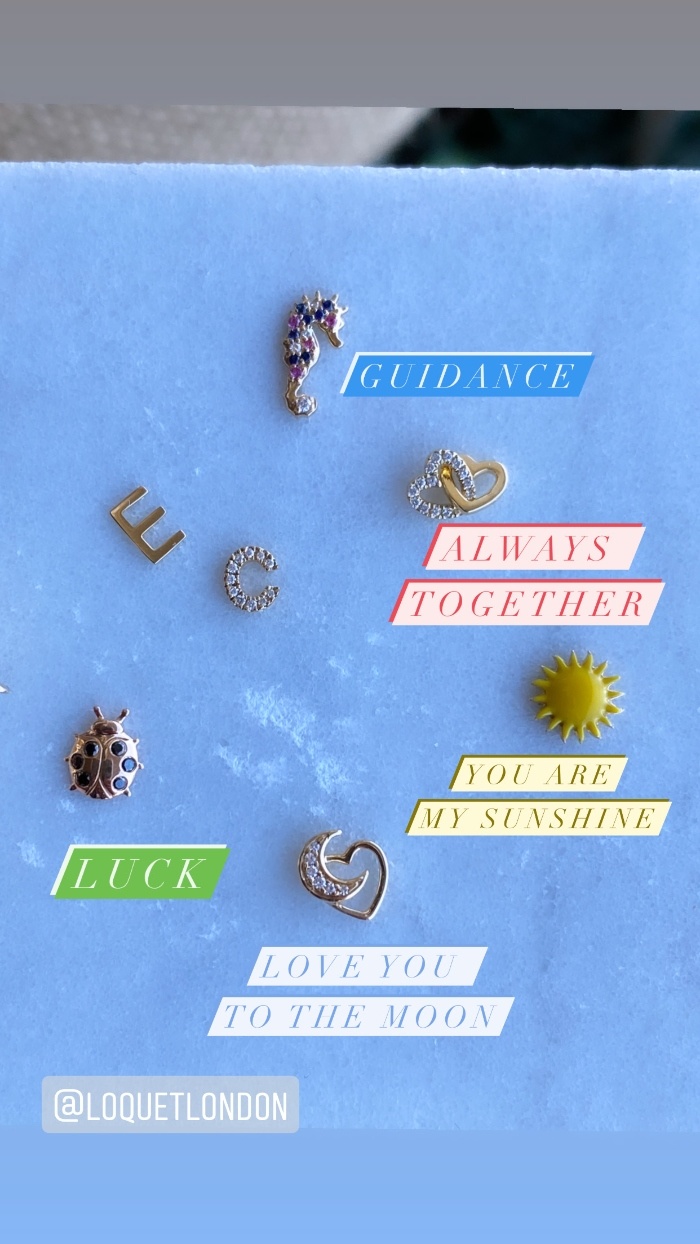 For the girl that is the 
life of the party,
these beautiful pieces from Eriness 
are sure to make your party girl smile!
($1495-3650)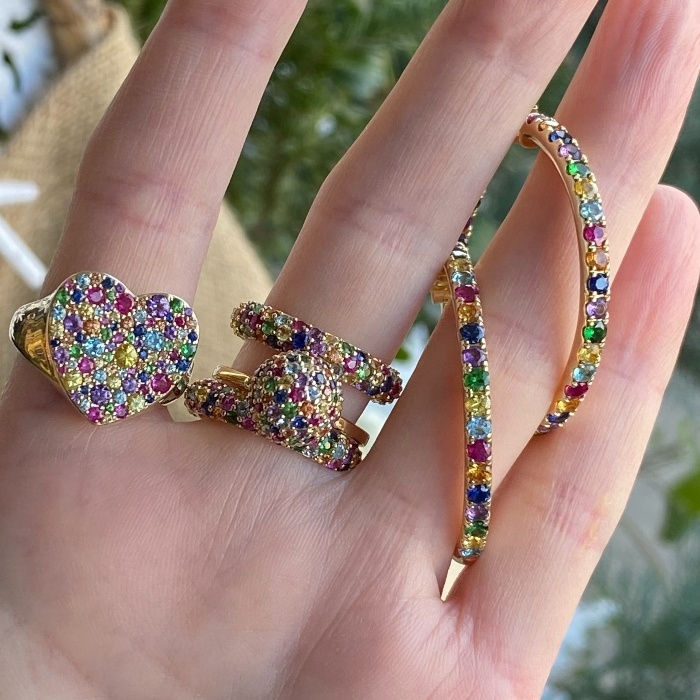 For the Golden Girls out there,
these stacking gold cuffs and bangles
from Almasika would layer in nicely 
with what she already has!
(starting at $4200)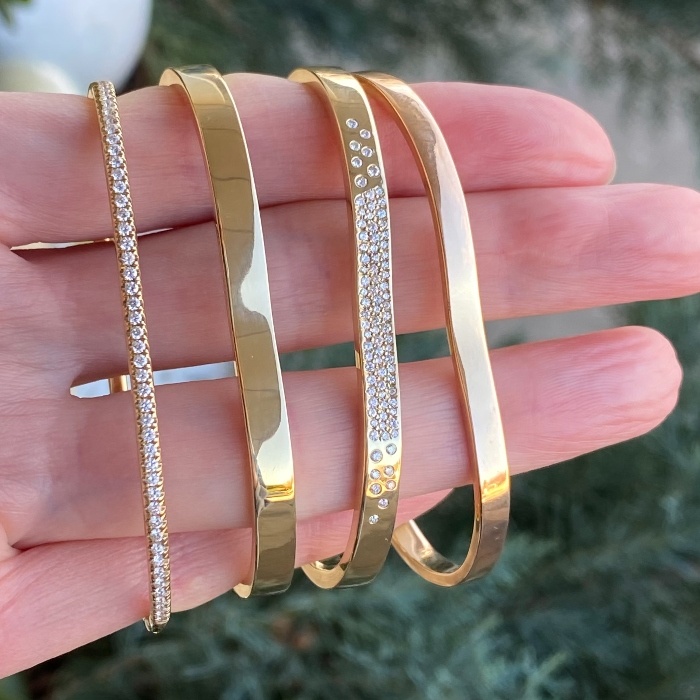 And last but not least,
for the girls that loves turquoise,
any one of these fun pieces from a mix of designers 
including:
Brent Neale, Sorellina, Emily P. Wheeler and EF Collection.
($550-8500)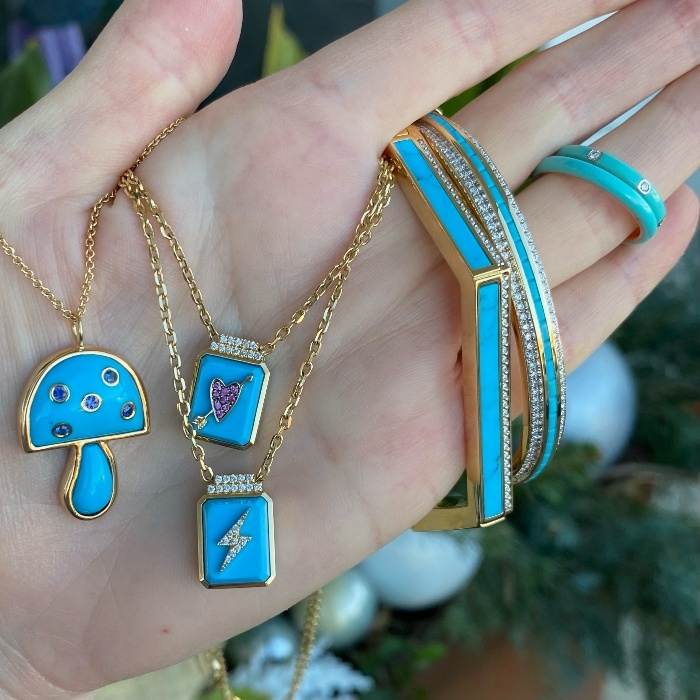 Just let us know how we can help!