One more week of cooler than usual weather,
but we aren't complaining as one day soon it will be 
ONE MILLION degrees,
so for now, we snuggle up 
while we still can!
Veronica Beard sweatshirt with darling puff sleeve,
white jeans, and springy little Golden Gooses.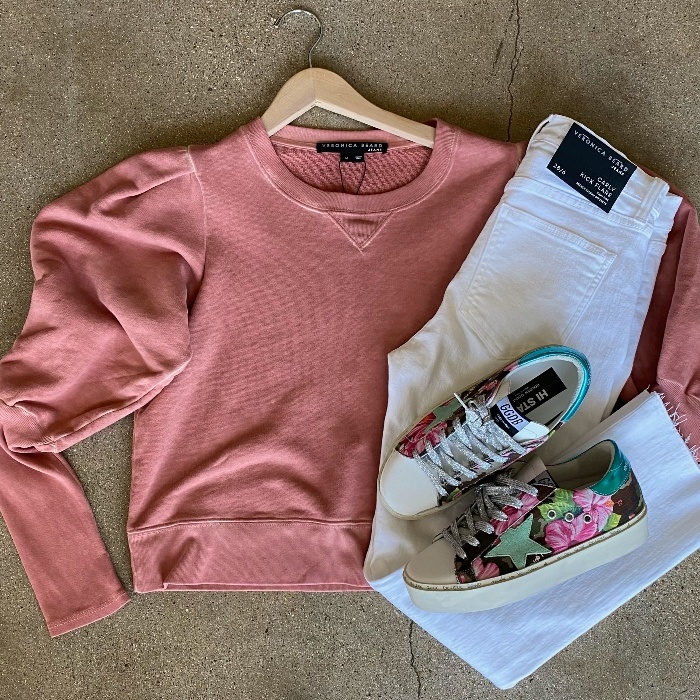 LoveShackFancy flippy little skirt in the happiest yellow print,
a cozy pink crop sweater, easy little Tkees and 
top it all off with a pop of neon yellow!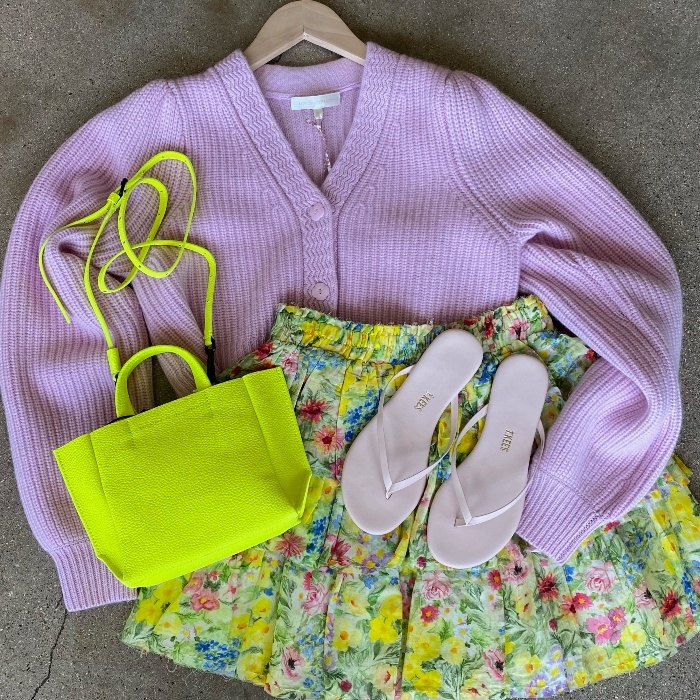 Snuggle up in this French Riviera sweatshirt,
cut offs and Golden Gooses for a look that is as comfy 
as it is easy!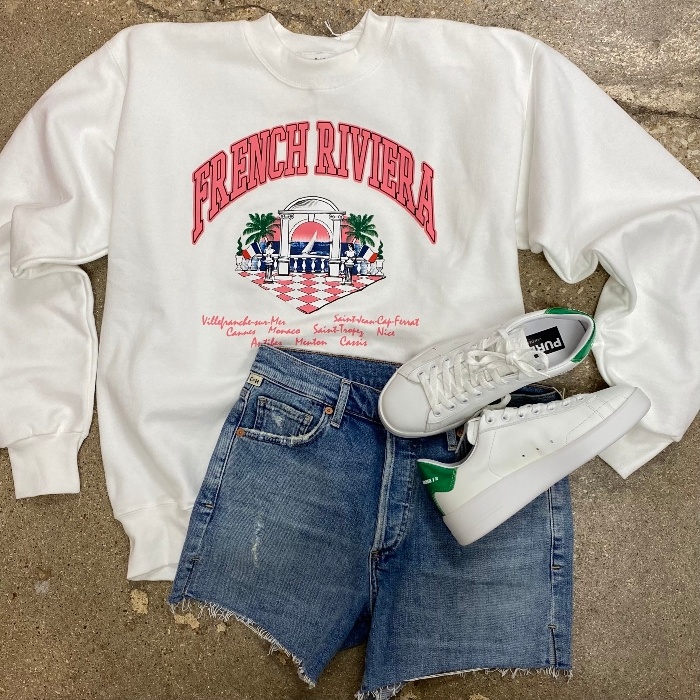 For a more sport casual look...
Firstport sweatshirt paired with xirena sweatshorts 
and Golden Goose running shoes!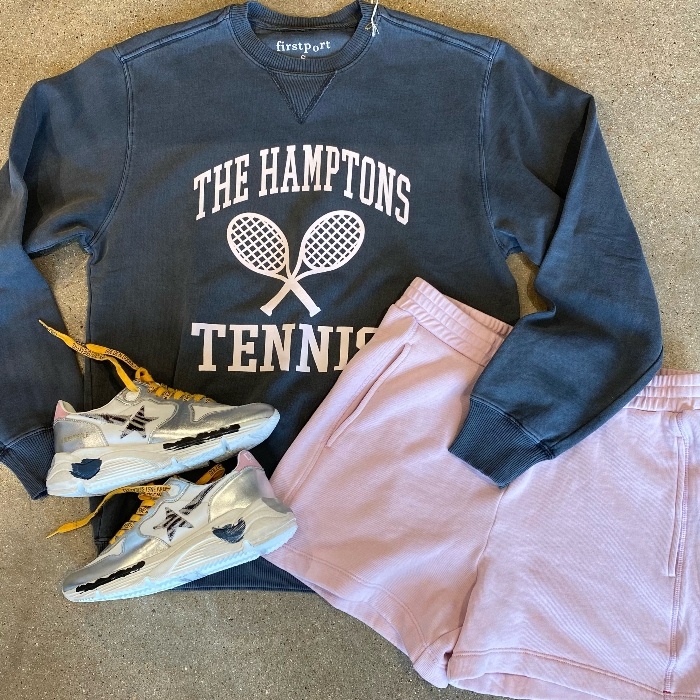 Kerri Rosenthal lightweight 
"loved" ivory cashmere sweater with heart patches, 
a light color jean and a  Vanessa Bruno linen tote 
with just the perfect touch of sequins.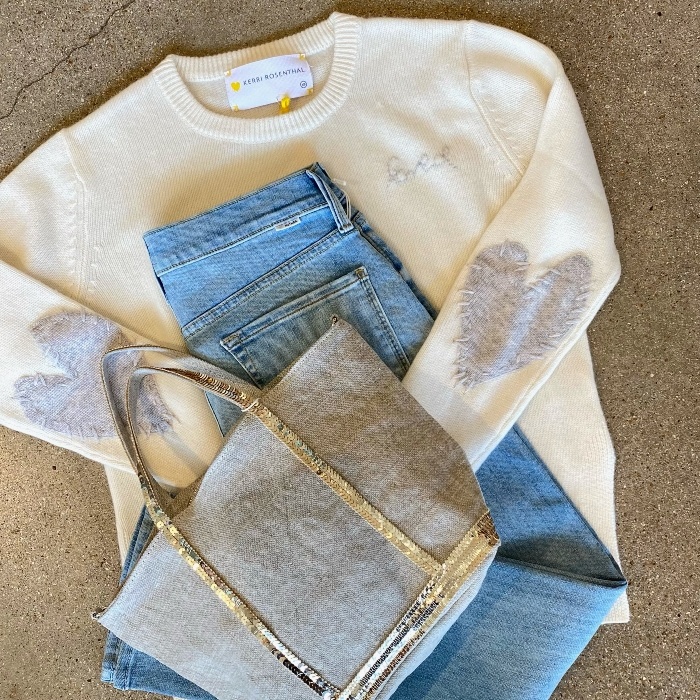 And last, 
but certainly not least...
this Citizens of Humanity collard sweatshirt 
has just enough polish that you feel cozy but still look cute!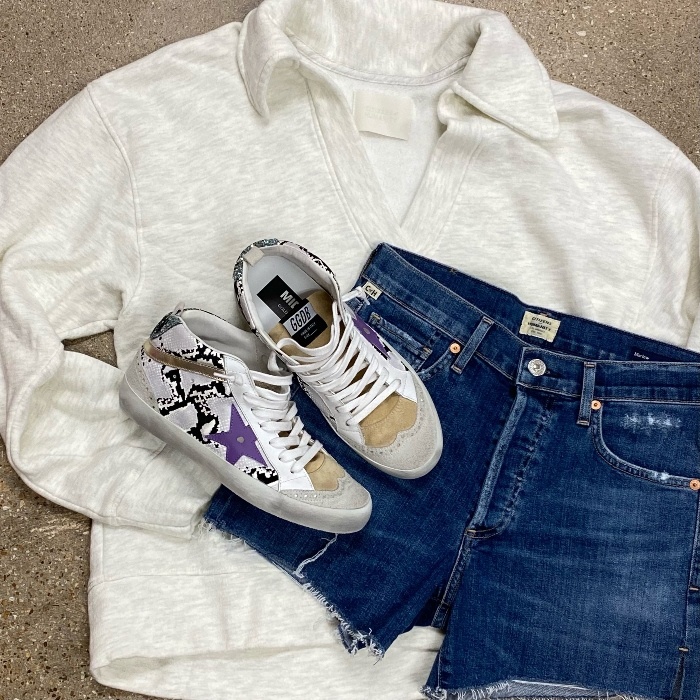 OPEN:
Tuesday THRU Saturday
10 a.m. - 3 p.m.
+
BONUS HOURS
Saturday
10 a.m. - 3 p.m.